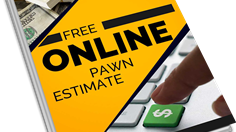 Email form, call for item value, take item to PTC Pawn Sho
Call to Make Payments During Covid 19 Crisis
770-731-1441


Shop PTC Pawn on Gun Broker

We are proud of the job we do in providing our customers top quality items at below retail prices.

We want your shopping experience at Peachtree City Pawn Shop to be enjoyable and informative.

Whether you want to Sell or Get A Loan on your items and get cash on the spot. Or Buy an item in our Shop, we strive to provide top quality customer service.

We purchase anything of value. (See list of things we buy.)

Fill out the Free Estimate Form and call us for a quote before coming to the Shop.
Meet Our Experienced Team:
Professional Pawn Shop Owner, Pawn Specialist And Reliable Customer Support.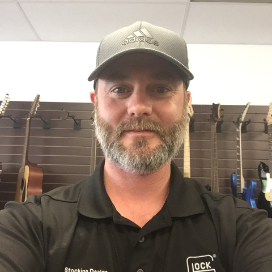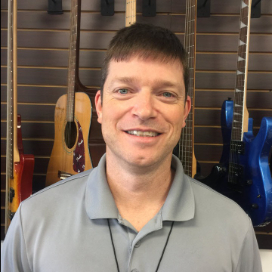 Jason


Pawn Customer Support
---
About Us


Peachtree City Pawn Shop is a Full-Service Shop with Pawn Specialists to Serve You
​Our Shop opened in July, 2013. In a short time, we reached our goal of being the most respected Pawn Shop in South Metro Atlanta, for borrowers, sellers, and buyers. Directions on map, our address
1980 GA-54, Suite D in Peachtree City, Georgia.


During the Covid 19 Crisis, we are open (see hours in chart below) and following all requirements for safety. We limit the number of customers in the shop at any one time.

Fill out our Free Estimate form, call for estimate on item's worth. Confirm estimate at the Shop, then get quick cash. Our objective is to help you get the most for the item you pawn.

There are many new, refurbished and pre-owned items for sale at the Shop as well.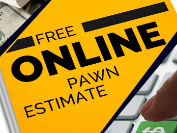 Send in the form then call to learn the value of your item before going to Peachtree City Pawn Shop.
What Our Customers Say, Is Our Top Concern.
Professional & Compassionate
From the wife: The guys were patient and nice and gave us a great deal & great advice, Thank you.

Serving our Customers

Since 2013
Easy To Find & Convenient Hours
770-731-1441
Office Hours:
Monday 10:00 AM - 6 PM
Tuesday 10:00 AM - 6 PM
Wednesday 10:00 AM - 6 PM
Thursday 10:00 AM - 6 PM
Friday 10:00 AM - 6 PM
Saturday 10:00 AM - 2 PM
Sunday Closed